Every project is unique. And its planning too.
PM2BP.com will help you to create the planning process which fits right for your project. Just in few clicks.
For whom is this site?
For project managers:
                Avoid unnecessary approvals and reworks; plan only that is needed
For stakeholders:
                Make sure that your priorities would be taken into account properly when planning
For heads of project management offices (PMO):
                Organize the planning process and ensure its quality
Have you ever met a clear project planning process in books or PM standards? Was it applicable in your cases? There is no unique approach at least because every project has particular priorities and constraints.   
How does it work?
Just set the priorities… and it's done!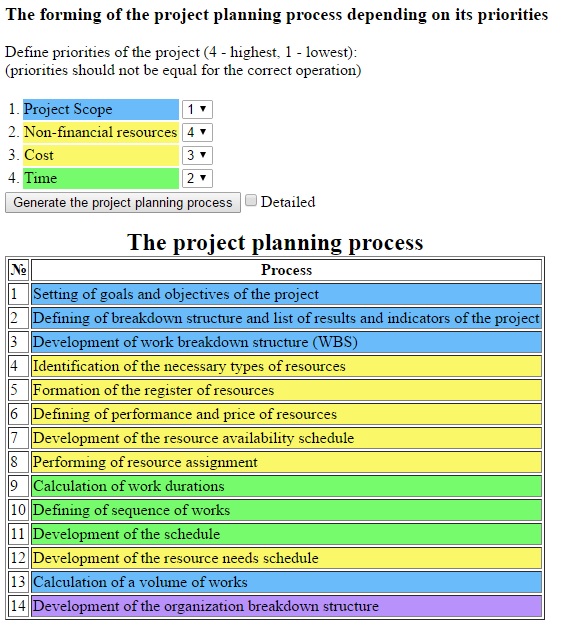 The most important first
The process is formed on the following principle: after the project scope has been identified the most priority parameter should be planned first and so on in descending order on the basis of previously defined plans. This ensures more options for choosing more appropriate plan for the most priority indicators.
Do you need to know what previously planned data should be used in the next step? – Check the "Detailed" option. Pay attention: only known information is used in inputs.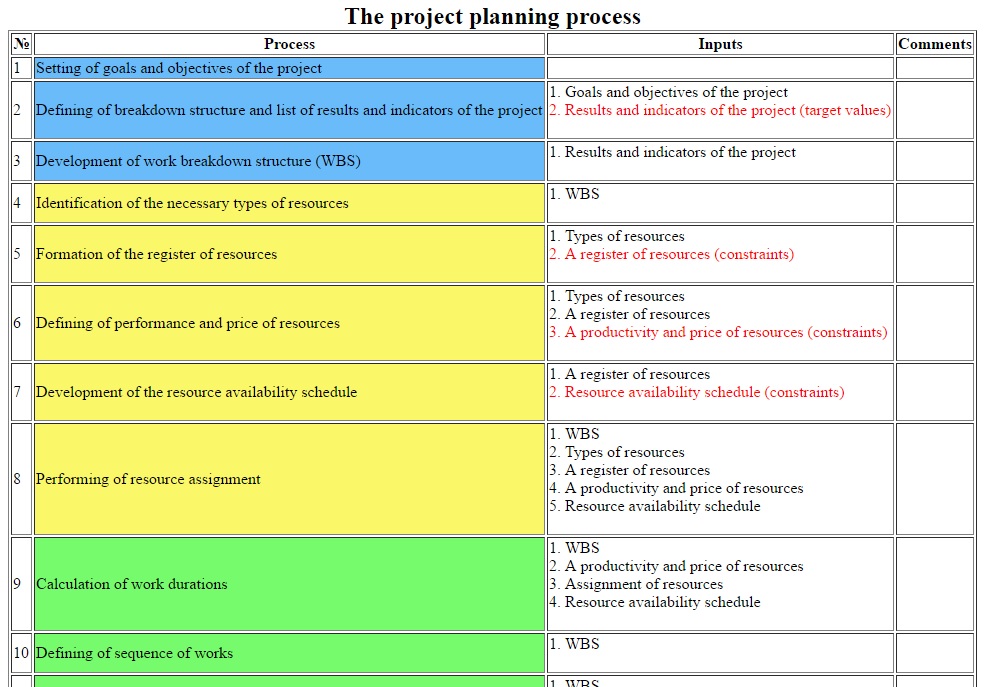 How to use this information?
Organize the planning process
Negotiate with stakeholders about step-by-step approving of the plan
Check if you have taken into account that is really important
Steps of this sequence is a ready set of control points for monitoring
On the basis of the process one can see what documents and when will be needed
Any questions or suggestions – visit FAQ. or This email address is being protected from spambots. You need JavaScript enabled to view it.. You will be answered soon.